The Future is Female
Students explain the struggles of balancing school and their businesses.
As newer generations are leaning more on their passions rather than the traditional workforce, entrepreneurs are getting younger and younger. Girls at school have started turning their skills and talents into rising businesses.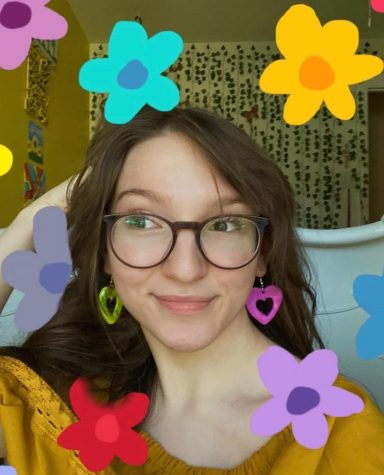 "Having a business can be really time-consuming," senior Melanie Verdi said. "You have to really work with your planner, know your schedule, and work with your customers."
Verdi, who sells earrings and other accessories in her small business called Melanie's Earrings, created her business in the summer of 2020 to raise money for different charities by crafting items she loves.
"I was inspired by a lot of other people who do small businesses," Verdi said. "I got some birthday money, so I brought some clay. I then decided that I could spend my time at home to craft because it was really relaxing to me. I was like 'might as well try to craft something that could possibly show me benefits'."
Other small business owners like senior Ke'Andrea Felder, owner of Kglow Cosmetics, hopes to use their crafting skills to expand their business.
"Because I currently have a job, my business is a little side hustle," Felder said. "Once I'm able to fully work on my business, I want to make a career out of it. I look forward to working for myself and having employers work for my business."
Owners of Sugar Coated Sweets, junior Arianna Kinnel and her best friend, hold their products to a high standard for their customers.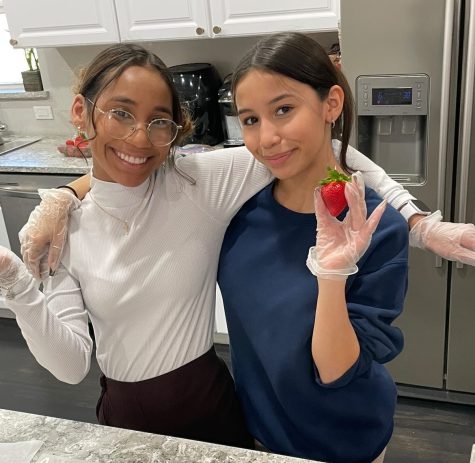 "We've actually gotten better at designing the treats," Kinnel said. "At first it was just lazy and tacky, but now it's actually good." 
As small business owners gain experience, they are able to expand the variety of products they sell. However, this can become very time consuming for some students. 
"Because I love earrings, I mainly started my business by creating them," Verdi said. "Over time, I was able to branch off into keychains, rings, magnets, and basically anything I can make out of clay. Working as a student, however, can be really stressful when you want to craft something perfect for a customer but don't have the time to."
By having a strong support system, Kinnel and her best friend were able to increase their Instagram follower count from 26 up to almost 300 followers.  
"Our growth makes me feel proud," Kinnel said. "We didn't see our business becoming this big. We thought our family members would be the only ones ordering from us, but now even people from our school are ordering our products." 
According to the 2019 SalesForce data, GenZ, along with millennials, have been found to be 48% most likely to start a business due to their passions, which explains why creating a small business has become more common among current high school students. Advice is given to those who want to start their own small business.
"Start a business for yourself, not for anyone else," Felder said. "If you have a dream or you have something that you like doing, go for it. Don't hesitate because you don't know where it could take you."
Follow them on Instagram:
Ke'Andrea Felder: @kglow.cosmetics
Arianna Kinnel: @sugar.coatedsweets
Melanie Verdi: @melanies.earrings